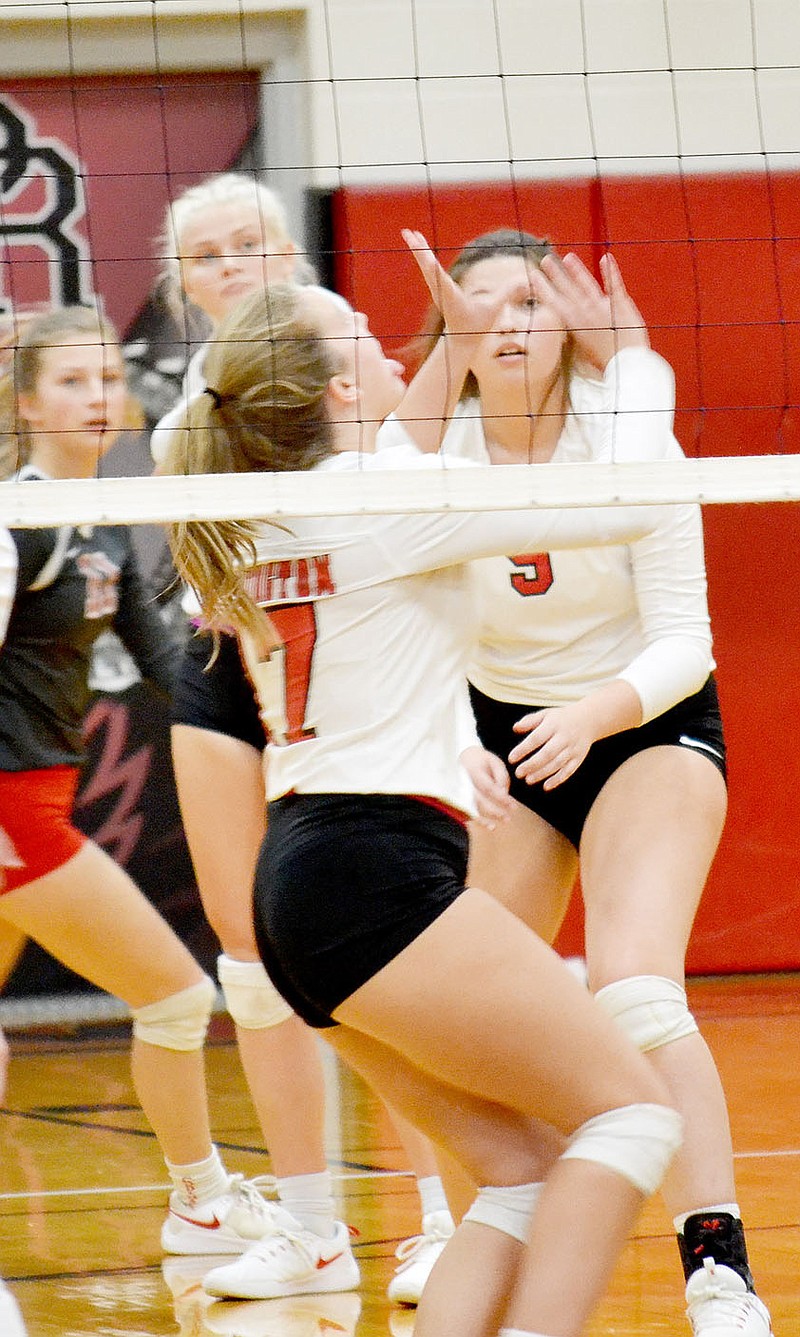 PEA RIDGE -- Farmington lost the third place match (25-14, 25-21, 25-17) to Pea Ridge to complete the District 4A Northwest volleyball tournament on Thursday, Oct. 22.
"Our season was really up and down. We lost nine graduating seniors from last year. There were several spots up for grabs on the team, and we were still learning each other," said Farmington coach Greg Pair, who took over the program in late spring and couldn't begin practice until mid-summer due to covid-19 restrictions.
Pea Ridge was led by Josey Goldberg, 9 kills; Lauren Wright, 9 kills; Sydney Spears, 7 kills; and Leah Telgemeier, 3 aces. The Lady Blackhawks lost a semifinal match on Wednesday, Oct. 21, at Harrison while Farmington also lost the same day to conference champion, Shiloh Christian, in the other semifinal establishing the consolation and championship pairings. Shiloh Christian defeated Harrison (18-25, 25-20, 25-21, 25-19) in the district finals.
All four teams advanced to the Class 4A State tournament hosted by Valley View High School at Jonesboro from Oct. 27-31. Farmington competed against Pulaski Academy Tuesday, Oct. 27, in a first-round contest. The Lady Cardinals (6-11) fought hard before losing a 3-set match, 25-22, 25-14, 25-22, to the Lady Bruins (16-6).
Pair mentioned multiple players finding their roles as the season progressed eventually concluding with a trip to the state tournament, and highlighted by a come-from-behind thrilling 5-set win on the road at Berryville (25-23, 19-25, 13-25, 26-24, 15-8) in the district quarterfinals Oct. 21.
"Madison Cox served 21 times in that match. She served really well," Pair said. "They [Berryville] had swept us in the season, so to be able to come away with a win at their place that put us into the state tournament was huge."
Cox served the final two points for the win at Berryville, and four blocks including a monster defensive play.
"Madison Cox gets a block to the floor that puts us up 10-5 in the fifth set," Pair said. "So, we were feeling pretty solid about that, especially when you're going to 15."
Pair also pointed out the strength of front line play from junior outside hitter Morgan Brye, 15 kills; senior Addison Fenton, 11 kills; Jaidan Duffy, 4 kills and 5 blocks; and right hitter Paige Thorton, 4 kills.
"Paige Thorton, my quiet senior, was one that I thought at the beginning of the season, 'I don't know how she's going to get on the court.' She was my most improved player," Pair said. "She became a role-playing starter for us. Her playing time was very minimal when we were at full strength early in the season, but she worked her tail off and she was big for us at the end of the season. Paige really stepped up for us to be a role player at the end."
Farmington arrived in the consolation match after a semifinal loss to top-seed Shiloh Christian, 25-11, 25-15, 26-24, on Wednesday, Oct. 21.
On the opposite side of the bracket Pea Ridge defeated Prairie Grove 3-0 and advanced into the other 4A-1 Conference semifinal game at Harrison. The Lady Goblins won that match (25-12, 25-18, 25-23) to set up a championship bout against Shiloh Christian while Pea Ridge dropped into the consolation match against Farmington.
"Zoe Nix, a sophomore, comes up and immediately gets thrown out there. She never once wavered. She played her tail off," Pair said. "Remington Adams, really my motor on the floor, she comes back for us."
Pair scarcely can contain his excitement about next season noting he has more players working out lifting weights and training during the off-season than in years past.
"Coach [Mike] Howard had three to five girls normally in the off-season and I've got 14," Pair said. "I don't have to push them too much because they want it. They're going full tilt."
DISTRICT 4A NORTHWEST VOLLEYBALL
Monday, Oct. 19
Farmington def. Gravette (25-21, 25-14, 25-23)
Prairie Grove def. Huntsville (25-27, 25-10, 25-18, 25-10)
Tuesday, Oct. 20
Farmington def. Berryville (25-23, 19-25, 13-25, 26-24, 15-8)
Pea Ridge def. Prairie Grove (25-18, 25-11, 25-19)
Wednesday, Oct. 21
Shiloh Christian def. Farmington (25-11, 25-15, 26-24)
Harrison def. Pea Ridge (25-12, 25-18, 25-23)
Thursday, Oct. 22
Pea Ridge def. Farmington (25-14, 25-21, 25-17)
Shiloh Christian def. Harrison (18-25, 25-20, 25-21, 25-19)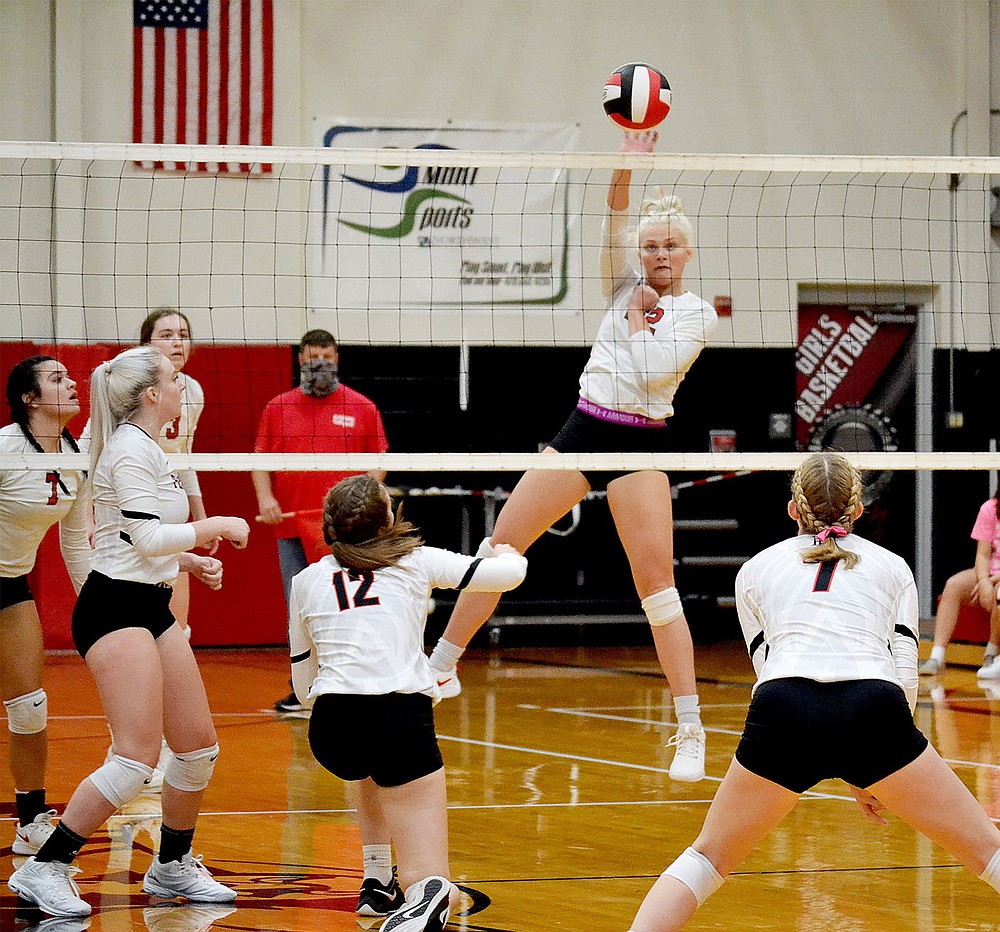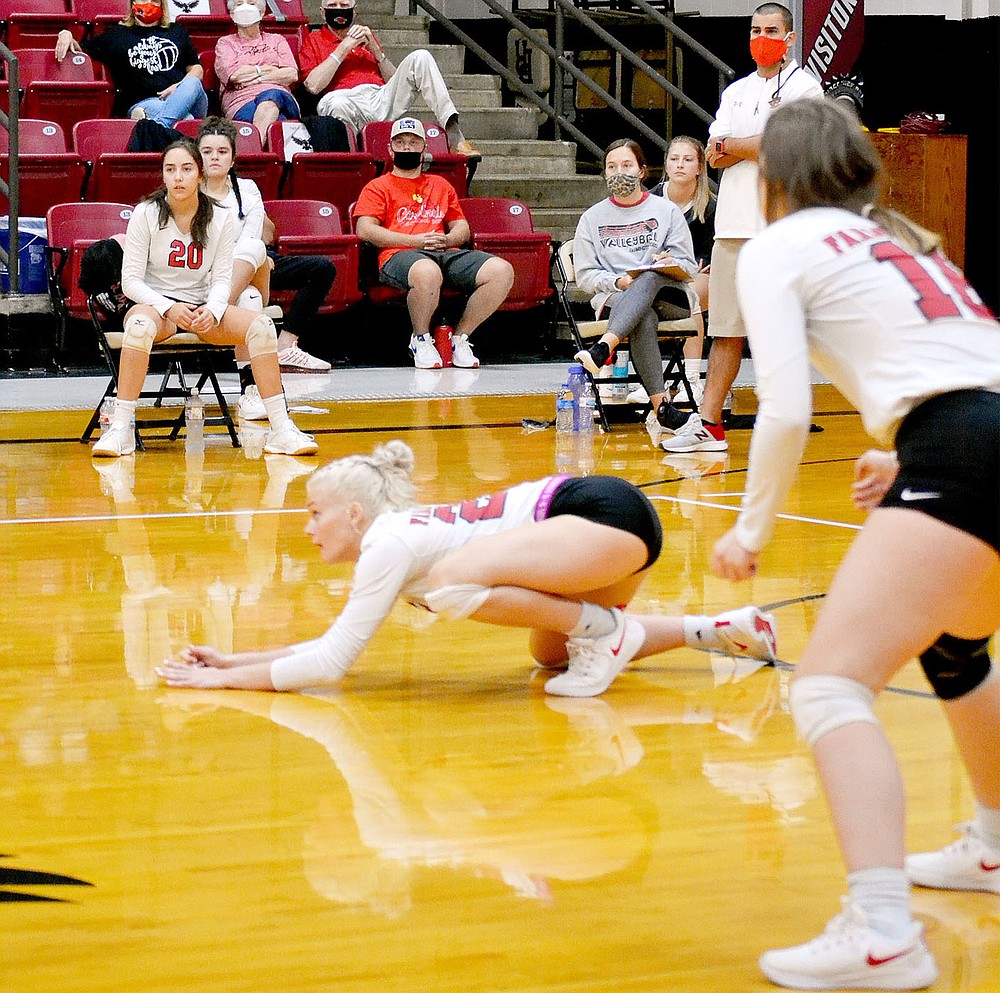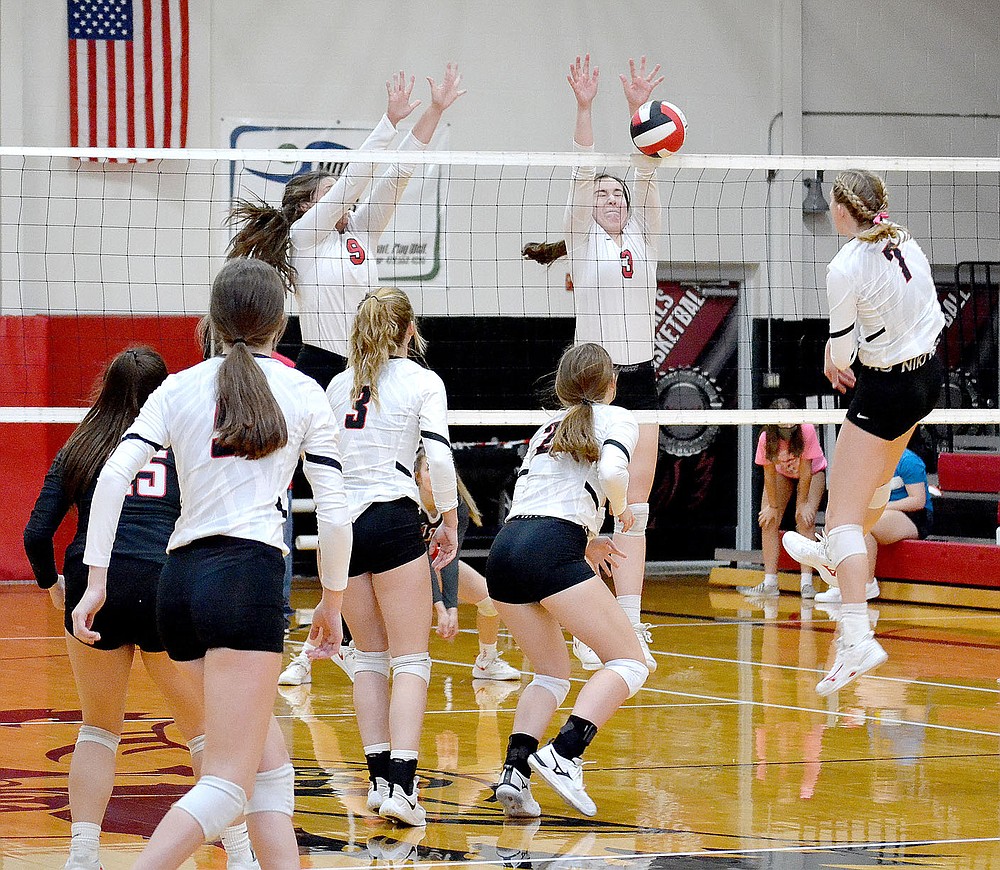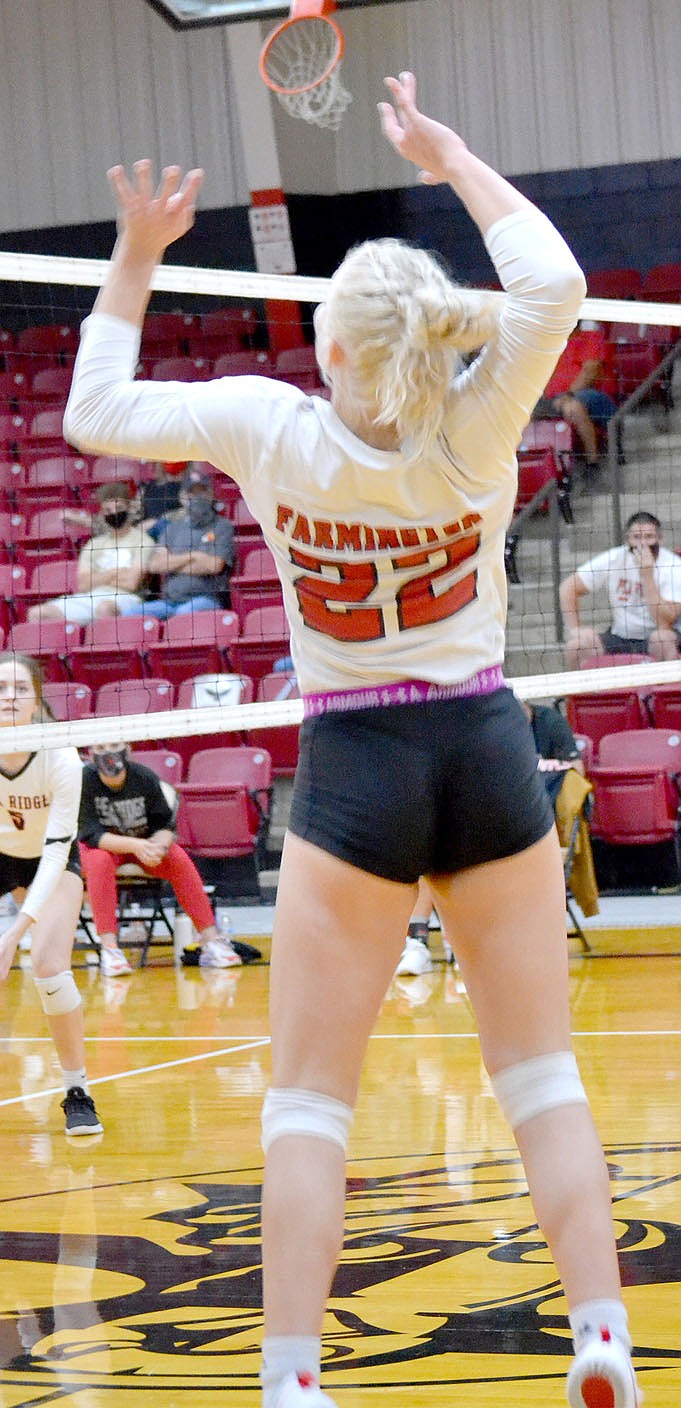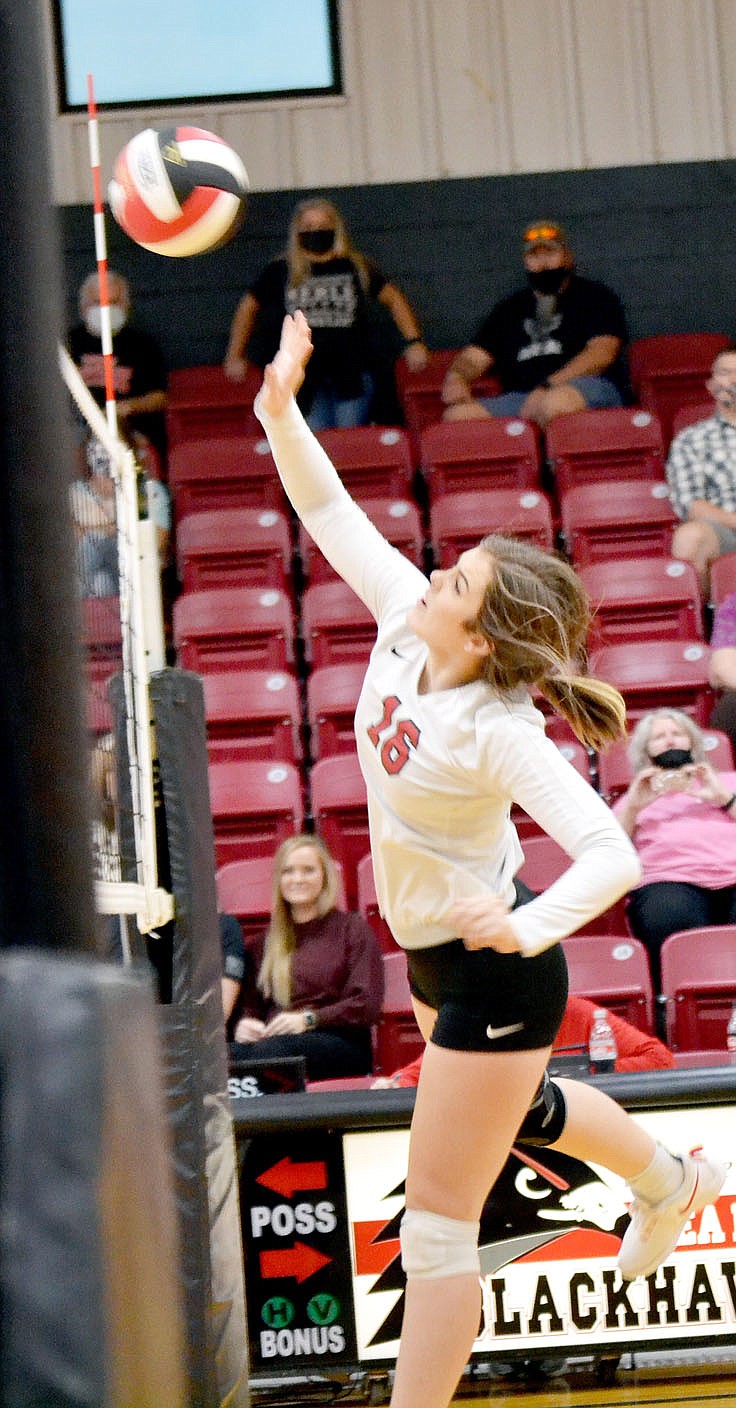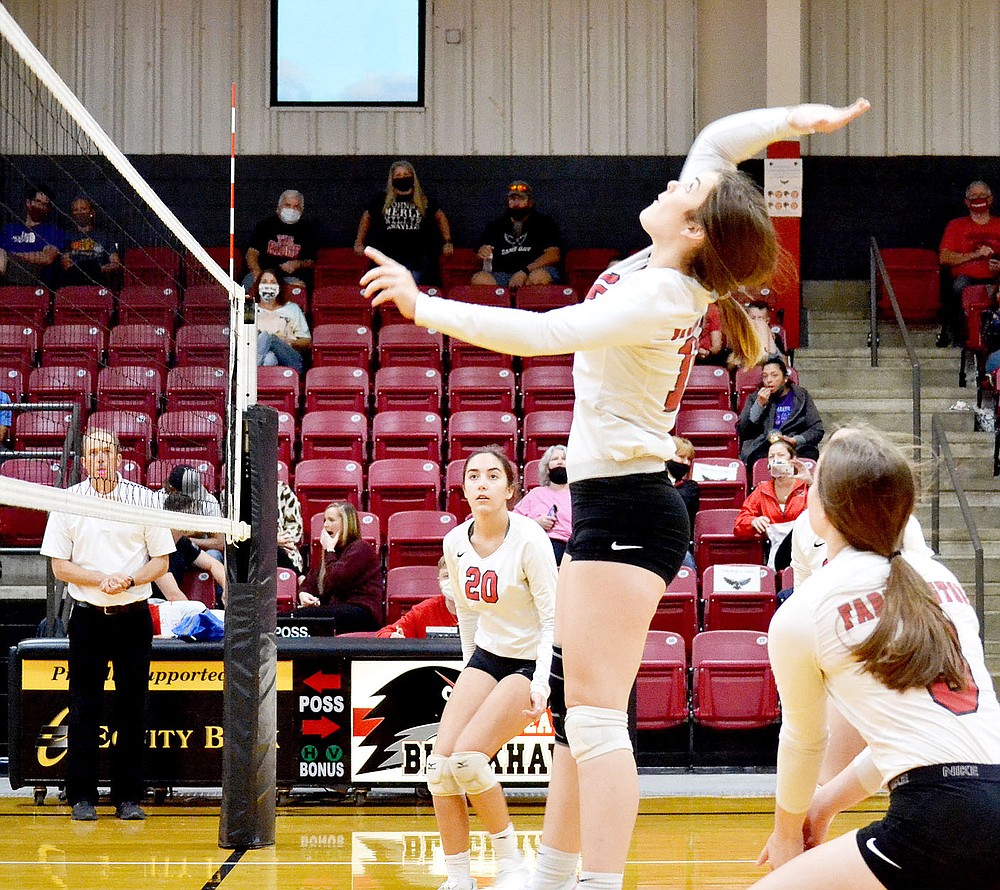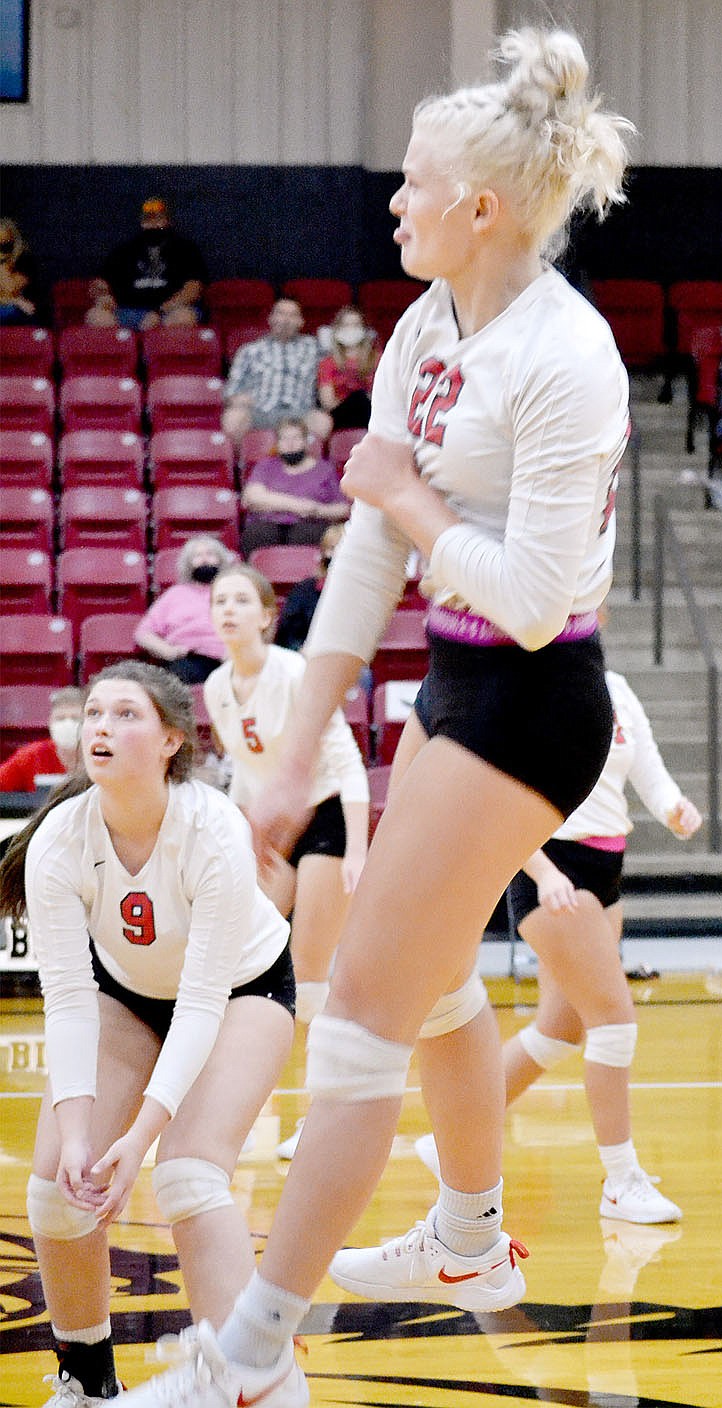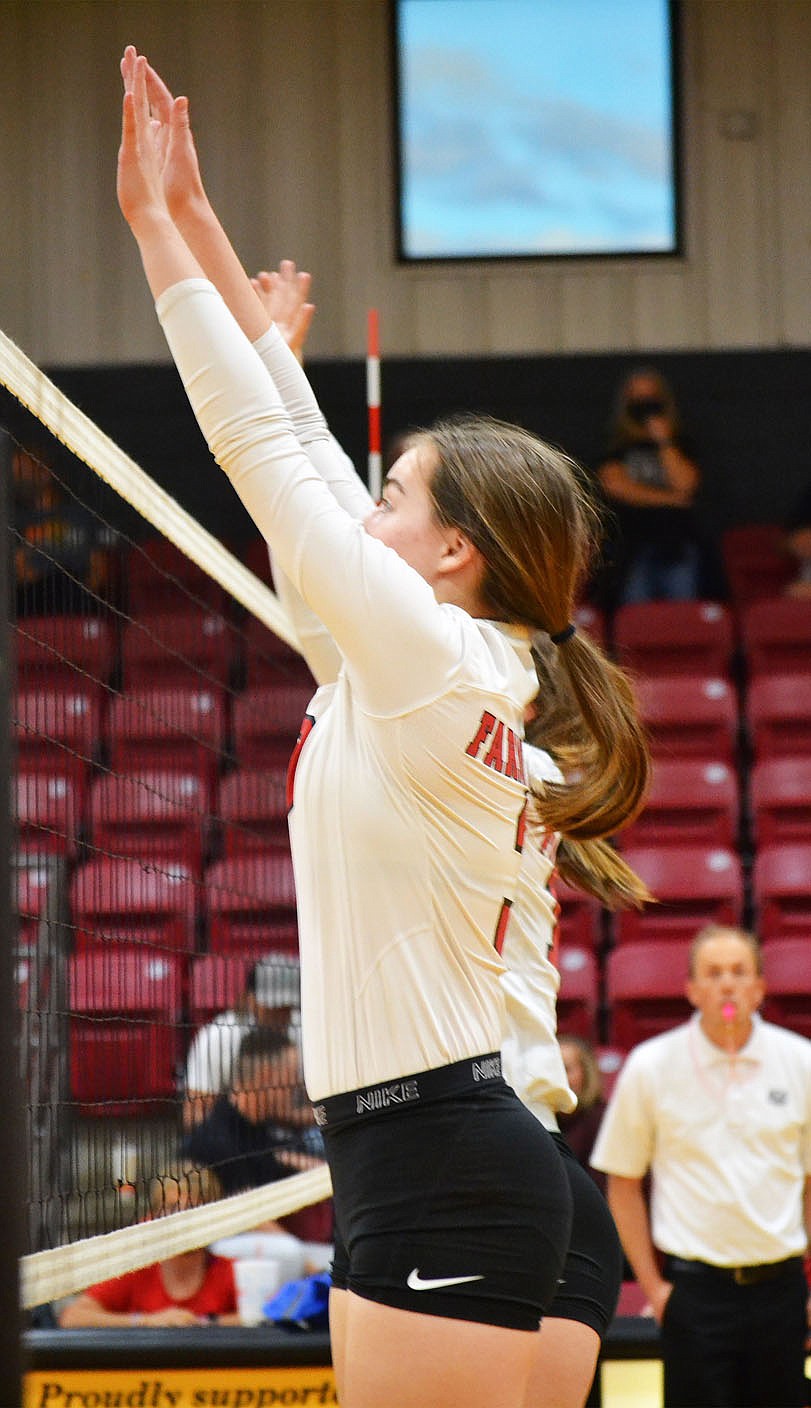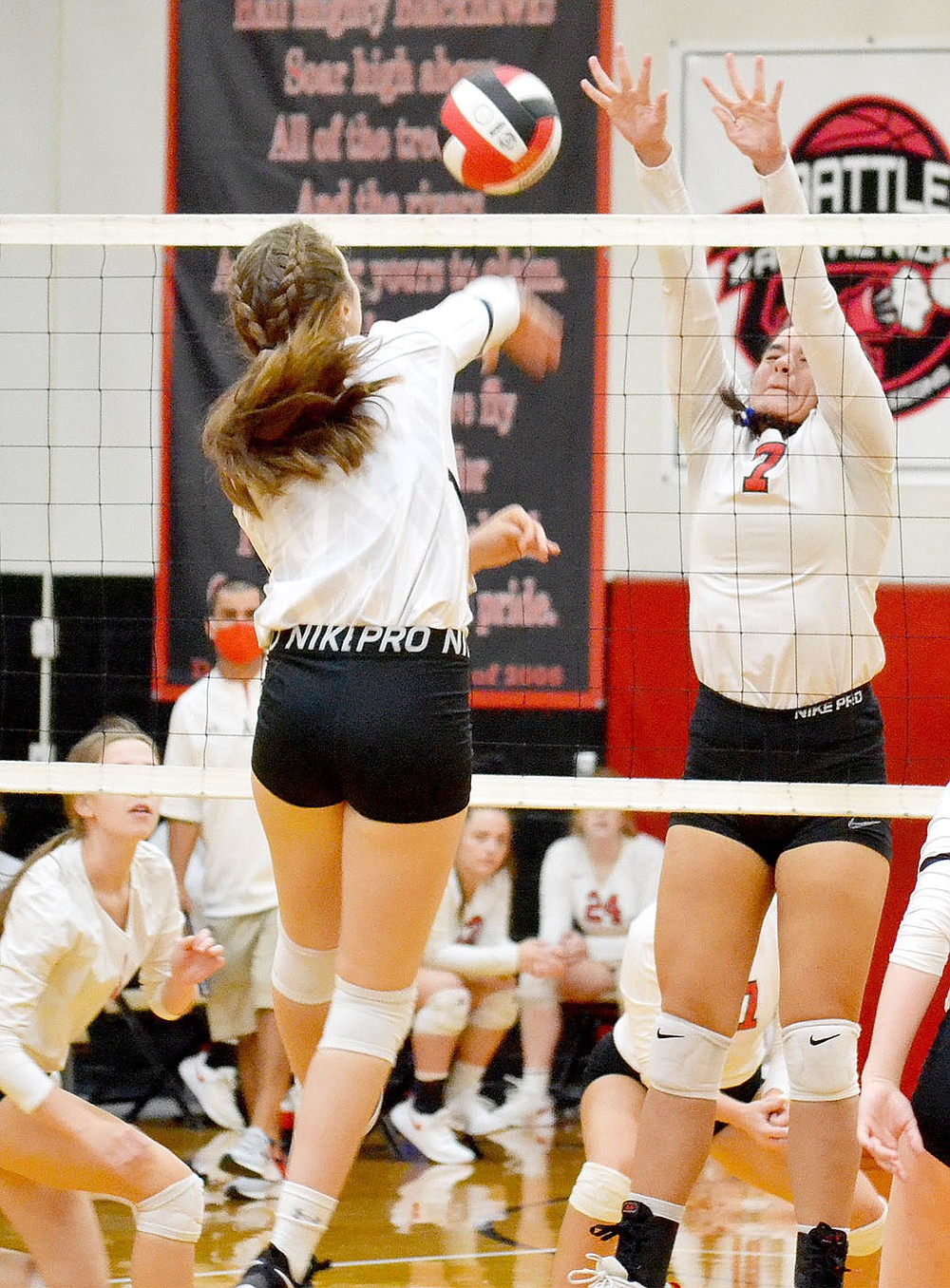 Sponsor Content
Comments